Two Madison Women Receive Citizens Lifesavers Award
Posted On February 09, 2018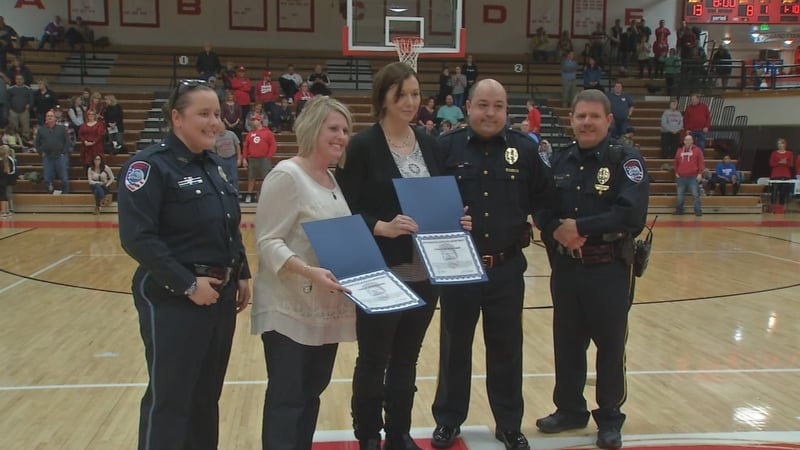 MADISON, Ind. (WDRB) — Two women who instantly became lifesavers during a high school basketball game got some well-deserved recognition Thursday night.
During a game tonight between Madison and Lawrenceburg High Schools, Madison's police chief presented Kristen Mundt and Amanda Kent with Citizens Lifesavers awards. The two women were watching their sons play for Madison during a game against Jeffersonville in December with, suddenly, one of the Jeffersonville players collapsed.
"I think at the time, you're just in go mode. You just do what you have to do," Mundt said.
The two women, who are nurses, sprang into action and gave the player CPR until paramedics arrived.
"I remember the mom being there, and I almost lost my little girl when she was little, and I just kept thinking, 'Don't let this mother lose her child,'" Kent said.
Testing of the player late revealed that he had a heart condition that had gone undetected.